London Psychotherapy
Archway/Upper Holloway/Finsbury Park N19
& Southwark SE1
The trust and rapport you have with your therapist is crucial to the success of the therapy. So it is important that you feel safe and understood.
The Experience
I provide a safe and dependable space, where the truth of your experience will be valued.  A therapeutic relationship that is collaborative and reliable. I facilitate your ability to process your difficulties. To develop peace of mind and to create the conditions for positive change. 
London Psychotherapy – Sedi
I offer Face-to-face Counselling at two locations:
The Guild of Psychotherapists, 47 Nelson Square, Southwark SE1 0QA.
Kingsdown Road, Archway N19.
For Online Counselling, please see my Online Page.
About me
I previously worked as a therapist with psychiatric inpatients in the NHS.
I have the equivalent of Masters in Psychotherapy through The Guild of Psychotherapists, where I am approaching the final of 5 years' training.  I am registered with the UKCP as a trainee and I abide by their Ethical Code of Practice.
Come può aiutare la psicoterapia
La psicoterapia e il counselling possono essere di beneficio se si affrontano con fatica le sfide della vita quotidiana. Trattano la condizione umana in tutta la sua complessità.
Se recentemente hai vissuto momenti di crisi o sei preda di schemi negativi di comportamento che vuoi cambiare, se ti senti bloccato o hai bisogno di aiuto per raggiungere un obiettivo specifico, la terapia può aiutarti a risolvere questi e altri problemi. Inoltre, può insegnarti strategie di successo per il cambiamento e aiutarti a raggiungere i tuoi obiettivi.  
La terapia ti consente di creare e mantenere uno spazio emotivo e mentale, ritagliando del tempo per te. Questo spazio ti farà sentire più preparato per affrontare al meglio sfide e opportunità.
Therapy can help create emotional and mental space, by setting aside time for yourself. As a result of this space you will feel more equipped to face your challenges and opportunities.
Aims of Psychotherapy and Counselling
My aim is to help you achieve peace of mind and to shape a future that is of your choosing. To achieve this, I provide a safe space where we can talk about what is on your mind.
Ti aiuterò a esplorare il tuo inconscio e a lavorare sulle problematiche che ti affliggono al momento. Lavoreremo insieme per sviluppare strategie e abilità utili a farti fronteggiare le sfide della vita.
At intervals, we will reflect on the impact of our work.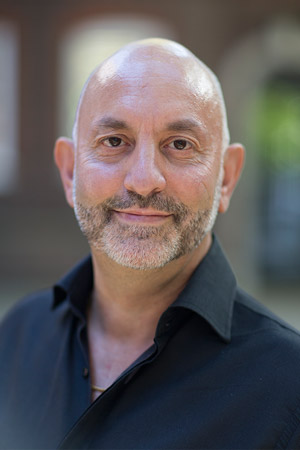 Giovanni del Vecchio
London Psychotherapy
BA (Hons), MA, MSc
Psicoanalista Psicoterapeuta
Nelson Square SE1 (vicino la Metropolitana di Southwark), Archway N19 (near Archway & Finsbury Park tubes and Upper Holloway Overground).