London Psychotherapy
Southwark SE1
& Archway/Upper Holloway/Finsbury Park N19
The rapport you have with your therapist is a crucial element to the success of therapy.
So it is important that you get the right person for you. I aim to make you feel comfortable, at ease and able to express yourself.
London Psychotherapy – Locations
I offer Face-to-face Counselling at two locations:
The Guild of Psychotherapists, 47 Nelson Square, Southwark SE1 0QA.
Kingsdown Road, Archway N19.
For Online Counselling, please see my Online Page.
About me
I previously worked as a therapist with psychiatric inpatients in the NHS.
I have a Masters in Psychotherapy through The Guild of Psychotherapists, where I am approaching the final of 5 years' training.  I am registered with the UKCP as a trainee and I abide by their Ethical Code of Practice.
How psychotherapy can help
Psychotherapy and counselling can benefit you if you are struggling with day to day living. It addresses the human condition – in all of its complexity.
It may be that you have had a recent crisis. Or that you have fallen into negative patterns of behaviour that you wish to change. Perhaps you are feeling stuck or need help to achieve a specific goal.  
Having counselling can help you to resolve these difficult issues. In addition, therapy can teach you strategies for change. Helping you to achieve your goals.
Therapy can help create emotional and mental space, by setting aside time for yourself. As a result of this space you will feel more equipped to face your challenges and opportunities.
My approach
We'll work on a one to one basis. My aim is to help you achieve peace of mind and shape a future that is of your choosing. To achieve this, I provide a safe space where we can talk about what is on your mind.
I will support you to explore your unconscious and work through current issues. We'll work together to develop coping strategies, in order for you to face life's challenges.
At intervals we will reflect on the impact of our work.
Abandonment issues | anger | anxiety | attaining goals | bereavement | Borderline Personality Disorder (BPD) | controlling behaviours | depression |  relationships difficulties | dissociation | domestic violence | family problems | guilt | identity development | issues relating to sexuality | loneliness | low self-esteem | Narcissistic Personality Disorder | obsessional thinking and behaviours | Psychosis | psychological abuse | Post-traumatic Stress Disorder (PTSD) | relationship difficulties | sexual abuse | shame | social anxiety | stress at work | suicidal ideation | psychological and emotional abuse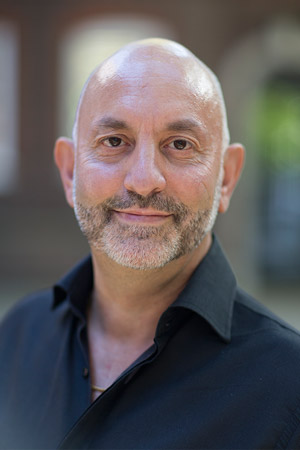 Giovanni del Vecchio
London Psychotherapy
BA (Hons), MA, MSc
Psychoanalytic Psychotherapist
Nelson Square SE1 (near Southwark tube); Archway N19 (near Archway & Finsbury Park tubes and Upper Holloway Overground).
Book an appointment