in Fitzrovia W1 
& 
Southwark SE1
The rapport you have with your psychotherapist is important to the success of the work. I guarantee reliability, confidentiality and safety.
I offer an initial consultation for £20 without obligation. If it feels like a good fit on both sides, we can agree to go forward. My fee is £65 per session for a minimum of once a week. 
About Giovanni del Vecchio
Before working in private practice, I worked as a counsellor within the Charity Sector, and therapeutically with psychiatric inpatients within the NHS.
I am approaching the end of my further training as a psychoanalytic psychotherapist at the Guild of Psychotherapists. Currently I have trainee membership with UKCP and I abide by their Ethical Code of Practice.
London Psychotherapy – Locations
I am in private practice at two Central London locations:
26 Eastcastle Street, Fitzrovia, W1W 8DQ
The Guild of Psychotherapists, 47 Nelson Square, Southwark, SE1 0QA
How psychotherapy can help you
Psychotherapy and counselling can help if you are troubled or struggling to achieve peace of mind. It addresses the human condition in all its complexity.
You may have had a recent crisis. Or you may have fallen into repetitive patterns of behaviour that you wish to change. Perhaps you are feeling stuck or need help to achieve a specific goal.  
Therapy can help you to resolve these difficulties and to move beyond them. In addition, it can help you to develop new strategies for making changes and for achieving your goals.
My approach
We'll work on a one to one basis. My aim is to help you to achieve peace of mind and to shape a future that is of your choosing. To achieve this, I provide a safe space for collaboration and support.
I will help you to explore your unconscious and to understand what is going on for you at a deep level. From here, we will develop the internal conditions for lasting change.
At intervals we will take stock and reflect on the impact of the work.
Abandonment issues | anger | anxiety | attaining goals | bereavement | Borderline Personality Disorder (PBD) | controlling behaviours | depression | difficulties with forming relationships | dissociation | domestic abuse | family problems | guilt | identity development | issues relating to sexuality | loneliness | low self-esteem | obsessional thinking | psychological abuse | Post-traumatic Stress Disorder (PTSD) | relationship difficulties | sexual abuse | shame | social anxiety | stress at work | suicidal ideation | trauma from mental and emotional cruelty.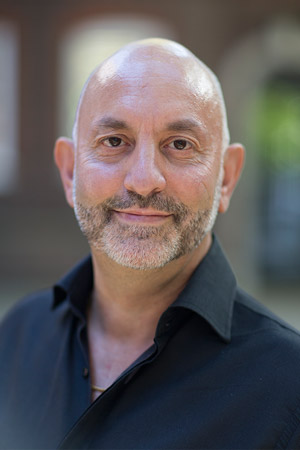 Giovanni del Vecchio
BA (Hons), MA
Psychoanalytic Psychotherapist
Based at two locations, near Oxford Circus and Southwark Tube Stations
Comments from former patients
Immensely helpful

"It has been immensely helpful to have a safe space where I could talk freely. Giovanni has always had an exquisite ability to keep track of all aspects of my life, words and thoughts, as well as an amazing skill to see through events and feelings, cut through confusion and accompany me while I was realising many things about myself and my life, determining my improvement."

Helped me to understand more about myself

"I am grateful for the support,  understanding, advice, analyses you have brought me over the months we have been seeing each other. This helped me to start understanding more about myself and it was very helpful to have someone to share with, be truthful with, and get support and understanding from. I hope we can work together in the future".