London Psychotherapy
Fitzrovia W1 and Southwark SE1
Observations from my clinical practice
You may be overwhelmed by the variety of therapies available. Psychoanalytic psychotherapy focuses on the question, what is the subconscious doing? If you are new to all this, that may sound very strange.
Below are some common conditions I come across in my practice. While I make no claims for the originality of some of these descriptions, hopefully you will glean some sense of how my psychoanalytic perspective may differ from other approaches.
These thoughts do not refer to any individual case and nor do they represent all the issues I work with. Every patient is unique and I support and collaborate with everyone I see on that basis.
A psychoanalytic point of view
Everyone knows when they are sad. For most, sadness, when it occurs, ebbs away. Depression on the other hand is a constant.

If you suffer from depression you may be unable to take pleasure or make use of what is good. It can feel like a dull pain, a 'manageable' burden, that bleeds through all you say and do.

Depression can prevent you from leaving the house, to go out to work, or be able to love. Some people surrender to depression in despair, taking refuge in suicidal thoughts. Others seek escape through destructive behaviours.

While not everyone can put their finger on why they are depressed, sufferers generally blame themselves.

Through psychotherapy, you will explore the unconscious causes of your distress. At this buried depth, it often emerges that your depression is linked to someone else.

You may already have a good idea of who it is. But how they impact on your internal life and to what extent, has yet to be understood. 

I will support you to explore where your depression stems from, how it operates and to find the language to work it through. As a result of the internal changes that therapy supports, you can develop the selfhood and resilience to rise above depression.

Closely related to depression, living with anxiety is like living with an abusive partner. It constantly criticises you for falling short of its ideal. For example, for all their fretting and hard work, some people are not able to enjoy their success. They punish themselves for not being rich enough, beautiful enough, perfect enough.

Do you fret about having caused offence to a colleague or friend and lie awake fearing the consequences? Do you have a tendency to over-think or over-compensate? Do you give up on your goals, your relationships or your dreams in order to avoid anxiety?

Anxiety is free-floating. It seeks to attach itself to the things we touch or deliberately avoid.

The work of psychotherapy is to explore the underlying causes of your anxiety and to look closely at the relationship you have with yourself. Together we will explore the unconscious, where the roots of your anxiety have been planted. To understand the causes of your anxiety, to learn to moderate it and to channel it constructively.

(Please also see the section on Depression).

Being able to move beyond our loss depends on the tools we have to contain it. Healing requires us to grieve. The need to grieve not only applies to someone who has passed away. It applies equally to a loved (or not loved) person who is alive but no longer there. Grieving is a natural process that usually requires no interference or professional help.

Some people however, despite the passing of time, are unable to move on. They remain stuck in powerful and conflicting feelings. For example, guilt, anger or regret. The lost person cannot help us to resolve our hurt, while without their acknowledgment, we feel that we can't do it on our own.

So what have we been doing with our difficult feelings? Problems occur when our loss fuels an endless cycle of intrusive thoughts and emotional pain. When this happens, it is likely that depression, and not grieving, has taken root. Depression prevents us from grieving, either for the lost other or for ourselves.

Psychotherapy can help you to resolve and relieve disturbing feelings that your loss may have triggered. The therapeutic process facilitates your ability to grieve, supporting you to heal from the pain and disorientation of loss. You will be helped to grieve for the lost other, for the investment and time you spent. Or for that vulnerable part of you that is linked in some way to the person who is no longer there.

(Please also see my section on depression).

There are occasions when anger is perfectly justified. When it is contained, it is a reasonable and necessary response to certain situations. For most people, feeling angry is the exception to their norm.

Problems occur however when conflict is a way of life and rage, the first line of defence. It is not always clear who or what is being defended against. All too often, sufferers are unable to think. They are either on the brink, or in the grip, of anger. 

Family circumstances can have a part to play in stoking our rage. On the other hand, a calm and loving background is no guarantee against a temperament shaped by an angry society. On the streets, knife crime is soaring, while we daily observe our politicians baring their teeth. If we feel bullied, powerless, oppressed or racially abused, we can become hostile in our very being. We not only direct our anger at those triggers that goad us, we become angry as a hallmark of personality.

"The only stability I feel, the only worth I feel, is when I'm angry – and that's why I'm angry all the time." 

Such anger may be open and violent, or it may be expressed in various forms of passive aggression. Whatever form your anger takes, it is only in being angry and behaving angrily, that some people feel properly themselves. In such cases, angry behaviour is addictive because in being angry we feel in command.

Giving up anger a can be as frightening and as vulnerable as having to face its consequences.

Psychotherapy can provide a safe and containing space in which to understand why and how your anger has become a way of life. Psychotherapy is distinguished from other forms of therapy in that it facilitates a process of fundamental change both mentally and in behaviour.

The therapeutic relationship provides the conditions for internal growth. It will help you to develop a more robust and integrated self that no longer jumps to anger in order to assert itself. 

Abandonment issues | anger | anxiety | attaining goals | bereavement | Borderline Personality Disorder (BPD) |controlling behaviours | depression | difficulties with forming relationships | dissociation | domestic abuse | family problems | guilt | identity development | issues relating to sexuality | loneliness | low self-esteem | obsessional thinking | psychological abuse | Post-traumatic Stress Disorder (PTSD) | relationship difficulties | sexual abuse | shame | social anxiety | stress at work | suicidal ideation | trauma from mental and emotional cruelty.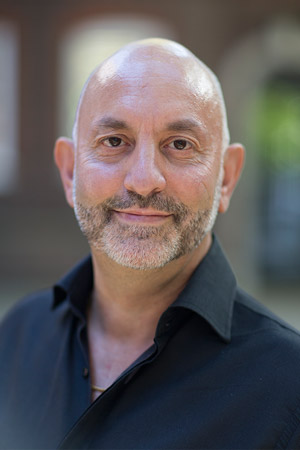 Giovanni del Vecchio
London Psychotherapy
BA (Hons), MA
Psychoanalytic Psychotherapist Psychotherapy in Fitzrovia W1 near Oxford Circus and Nelson Square SE1 near Southwark tube station..
Book an appointment
Comments from former patients
Immensely helpful

"It has been immensely helpful to have a safe space where I could talk freely. Giovanni has always had an exquisite ability to keep track of all aspects of my life, words and thoughts, as well as an amazing skill to see through events and feelings, cut through confusion and accompany me while I was realising many things about myself and my life, determining my improvement."

Helped me to understand more about myself

"I am grateful for the support,  understanding, advice, analyses you have brought me over the months we have been seeing each other. This helped me to start understanding more about myself and it was very helpful to have someone to share with, be truthful with, and get support and understanding from. I hope we can work together in the future".

Thank you so much

"Thank you so much for being such a great therapist that I respect…

 I know what this has meant to me."